Senior Care Software has been a pleasure to work with. Being in the healthcare industry can be hard to navigate and this software takes the guesswork out of integrations, care management, and pharmacy integration.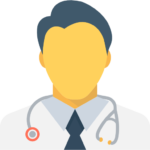 Nikkei Home
Nikkei Home - 59 Bed Non-Profit FHA Assisted Living Located in Burnaby B.C.
We have been using SeniorCare for over 9 years now, and I cannot imagine doing my job without it. All our staff including nurses, care aides, housekeeping, activity staff, maintenance, accounting and management rely on SeniorCare to stay informed. Nikkei Home staff can share changes in client status or care needs. Creating and maintaining resident schedules, contacts, care plans, vitals, diagnosis and nurse's notes is easy. The system provides a lot of reports that are not only useful for management but also for the whole care team to use. Our staff use SeniorCare on both desktop computers and portable tablets which is very convenient to have quick access to information needed. SeniorCare is very reliable, and if we have any questions their support team is very responsive.
Senior Care Software enables quick and easy communication between employees and management regarding Residents care needs, scheduling, and medication management. The eMAR medication system enables communication between pharmacy and Care provider through the software, ensuring less medication errors, refills, and identification process are seamless and provides added protection in ensuring correct medication at correct time, administered, and monitored for any adverse effects etc. and manages the repeat prescription process seamlessly. The software program saves many hours of time in comparison to using paper forms of communication and having large resident files to maintain, all documentation in the software program is easy to access at any time and is a permanent record that you can always access.